Closet America
An MPI Case Study
We began discussions on our collaboration with Closet America during the summer of 2015. Our client had a vision to represent their custom design spaces with luxurious, high-end imagery that would help market themselves to their target audience. As a team we took a trip to visit their warehouse, take pre-production photography of their space, and get an idea of their concept and direction.
Project Time Lapse
Building the Closet America set
We contracted builders to piece together the set necessary for our photo shoot.
Check out how it was done.
Initial Planning
Discussions for the project went on a small hiatus over the winter holidays. We continued to keep in touch with the client and provided them with updates as came up with ideas and concepts as a team. This consistent discussion helped to keep the project fresh in our minds even though it was not yet underway. We internally worked out a look-and-feel based on our client's needs – deciding amongst color palates, clothing styles, character concepts, image composition, and overall "story" for the photography shoot – there were a lot of decisions to be made and we worked diligently to come up with a solid starting point to present to the client.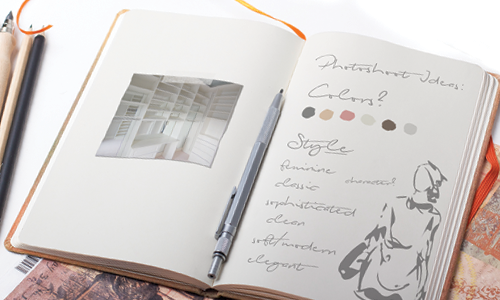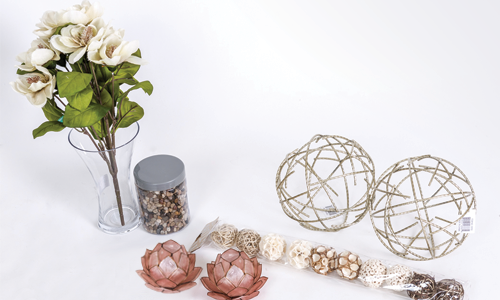 Preparing Essentials
The day finally arrived when we received the greenlight and began creating lists of the essentials: a space to build the large set, a model to fit the intended demographic, set dressings to create the proper atmosphere for the shoot, as well as the proper equipment to handle photography of this nature. At this point, I was working closely with the client trying to finalize the exact specifications of the build we would be utilizing for photography. It was decided that we would use a closet that was soon to be installed in a home – this impressed upon our deadline and created a tight schedule. However, with hard work and a lot of hustling, we were confident we'd be able to meet our deadlines.
Building the Set
There were some complications with using a to-be-installed closet as opposed to a custom build designed with photography in mind – we had to re-arrange hanger units and cut back some of the requested wall space in order to best utilize what we had. This also required input from the builder assigned to this project. After numerous attempts, no success, and with an extremely tight deadline to adhere to, I called in a favor from a wonderful and talented friend. His team arrived at the studio to build framing, install drywall, paint the walls, and even used some connections to find flooring that matched perfectly with the closet color – with his help, the build really came together and we were so excited to begin shooting.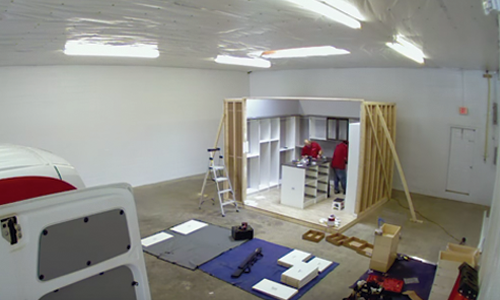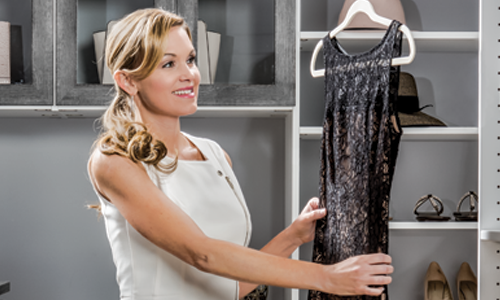 Selecting a Model
With the baseline completed the rest of the setup fell to me and my team. It was the preference of the client to remain involved in every aspect of the project including the model selection. We put out a local casting call and received numerous resumes for the model portion, all of which fit the bill beautifully. Due to the specific demographic that the client was looking for we sent them a list of the most fitting applicants for final selection. Fortunately for us, the model that was selected has worked with us before so we knew that she would deliver a grand performance that would play to the shoot perfectly.
Piecing It Together
Next step, Shopping!! The part I secretly looked forward to the most, however the more I shopped, the more it felt like I was trying to fill an endless set of shelves and drawers. The truth is, filling a closet for a commercial shoot is not truly a closet at all! We couldn't use any intimate items, the shelving had to be clean to show the designs, and any other random bits and bobs were out of the questions. Instead, I had to focus on high-end accessories such as hats, purses, and blankets to fill the spaces in an appealing way. We finished the build with decorative boxes to add space and color – and finally, the closet was as I had envisioned it from the start.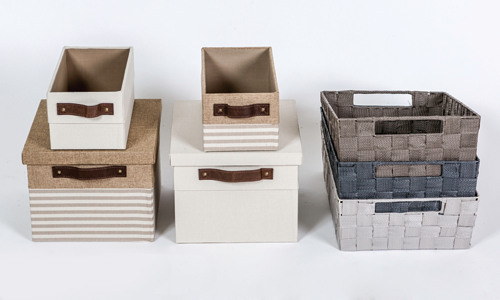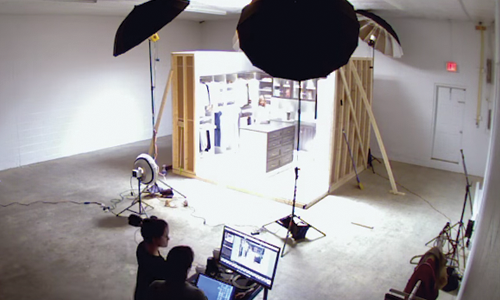 Finally! The Photoshoot
We began the shoot and it was smooth sailing. We had music, food, and talented team members working hard and having fun with it. We experienced a small hiccup with the baseboard of the closet and had to do some "creative engineering" to make it work. The client was present and we worked side-by-side with them, utilizing their feedback and general mood to help guide the session where they wanted it to go. The images being shot were displayed on a monitor for the client to review and provide minor adjustments and tweaks – model step forward, tilt her head, fix the sleeves, move garments... a lot of very small adjustments made for a fabulous finished product.
Happy Client
For all the struggle and stress we faced to try and get this custom piece captured and ready for installation in their client's home, we nailed it. There is no greater feeling in the world when all your client has to say is "Wow". I take pride in knowing that my team and I went above and beyond what was expected to give our client something they can be proud of.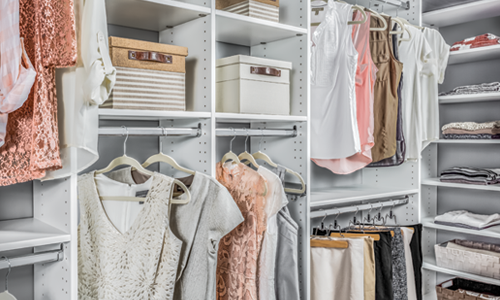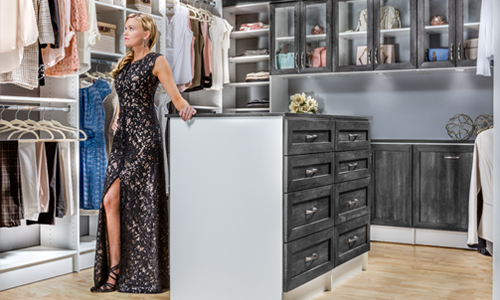 A Job Well Done
When we spend all day working in the field and stare at the same programs and adjust the same lenses over and over we can lose sight of the extraordinary work we can produce. I am reminded of this every time I critique the work to try and make it better when our clients are over joyed and impressed with the initial images we've presented. It is a pleasure to lead a team that is so dedicated to their art and that it inspires me to be better.